What better to make in the middle of an ice storm than some Hot Cocoa Cookies. Now as a girl from Michigan this ice storm was pretty much a joke, but the entire city freaked out, bought up all the bread and lettuce from Kroger two days in advance and then pretty much shut down. My roommate had the day off, I worked from home from lunch on, people didn't leave their houses. Outside of the city itself got hit pretty badly, but the city itself? Way overblown. The ground never got cold enough to freeze the roads over. There was one nice thing about it though. It glazed the trees in ice: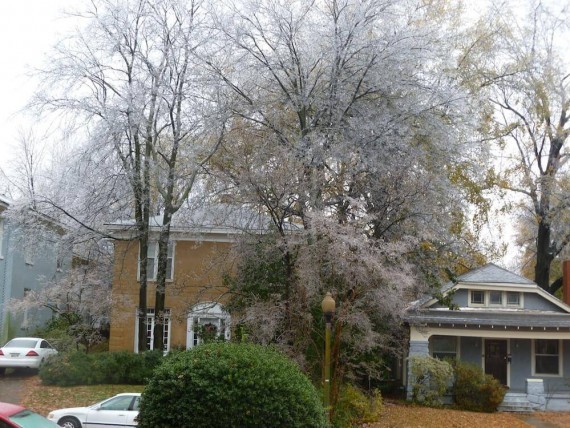 I have a soft spot for winter and snow. I think the morning after a big snow storm the world is at its most beautiful. Everything glazed and frosted in white. The day is actually brighter because there's so much for the sun to reflect off of. And as I was driving home from work, looking at the iced over trees, I felt like I was back in Michigan, felt like I was home.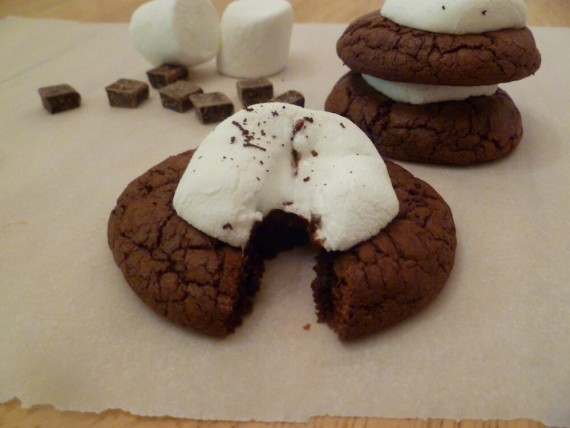 Of course I understand the dangers of the ice on the trees. A guy I work with lives down the road and lost power. So I knew I had to act fast, because who wants to spend a day of no power without delicious cookies to hold them over? And what's the perfect match for a cold icy day? Hot chocolate. And I happened to find this recipe on pinterest and knew it was the perfect thing to make.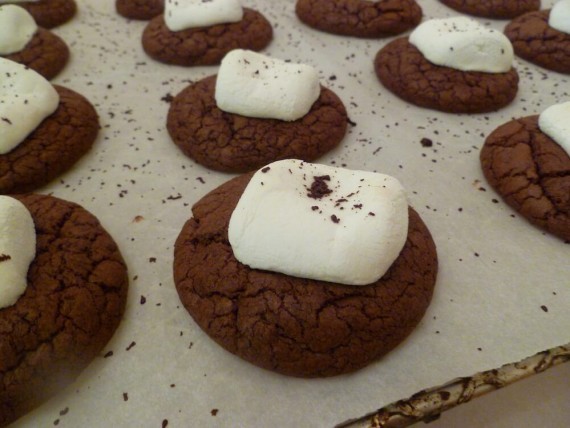 These are incredibly chocolatey – perfect. The marshmallow after you cook it stays soft and chewy even after it cools meaning these cookies are great even days after. The chocolate surprise in the center is wonderful and these cookies are disappearing faster than the ice – which is saying something because you know… it's the south.