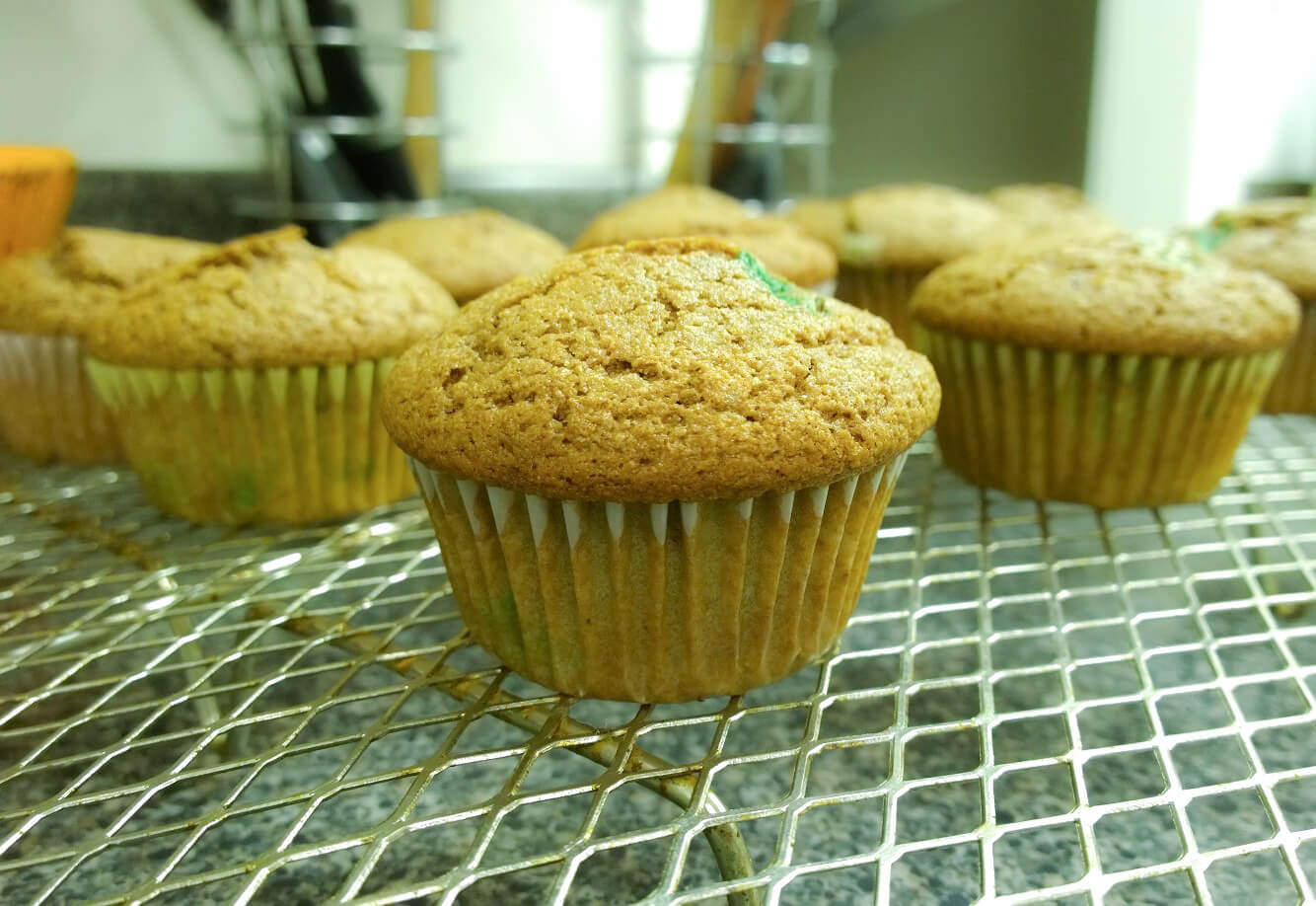 Man, February was a crazy month. So of course I decided to end it with a coffee muffin – because coffee makes everything easier. So what's been crazy? Well, my chinchilla and I have been bonding. I trained her that crawling all over me means she gets a pellet. So she's decided to stop hating me which has led to adorable pictures like this: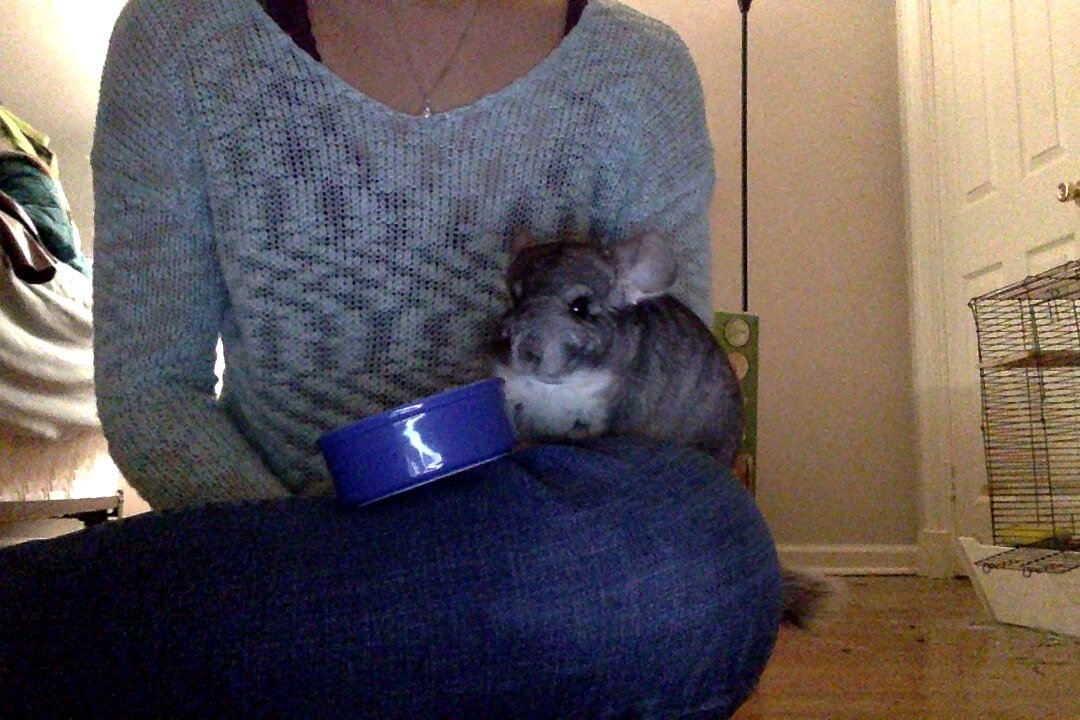 and this: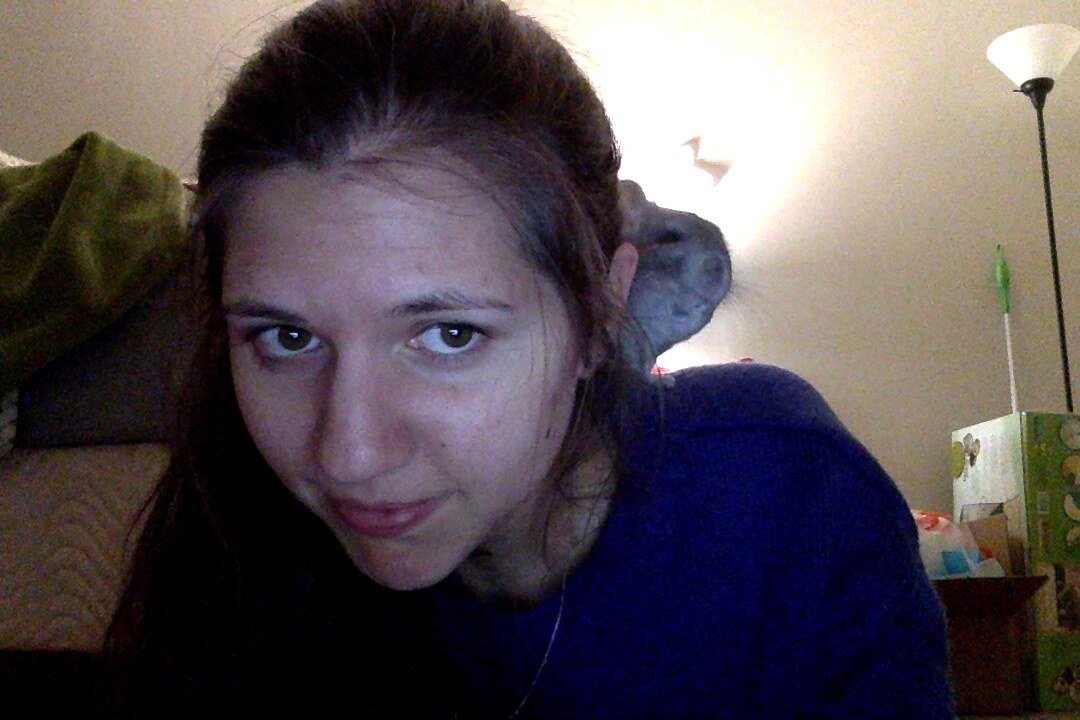 I'm pretty much becoming a crazy chinchilla lady. But I mean come on, she is the absolute cutest. But anyway, muffins.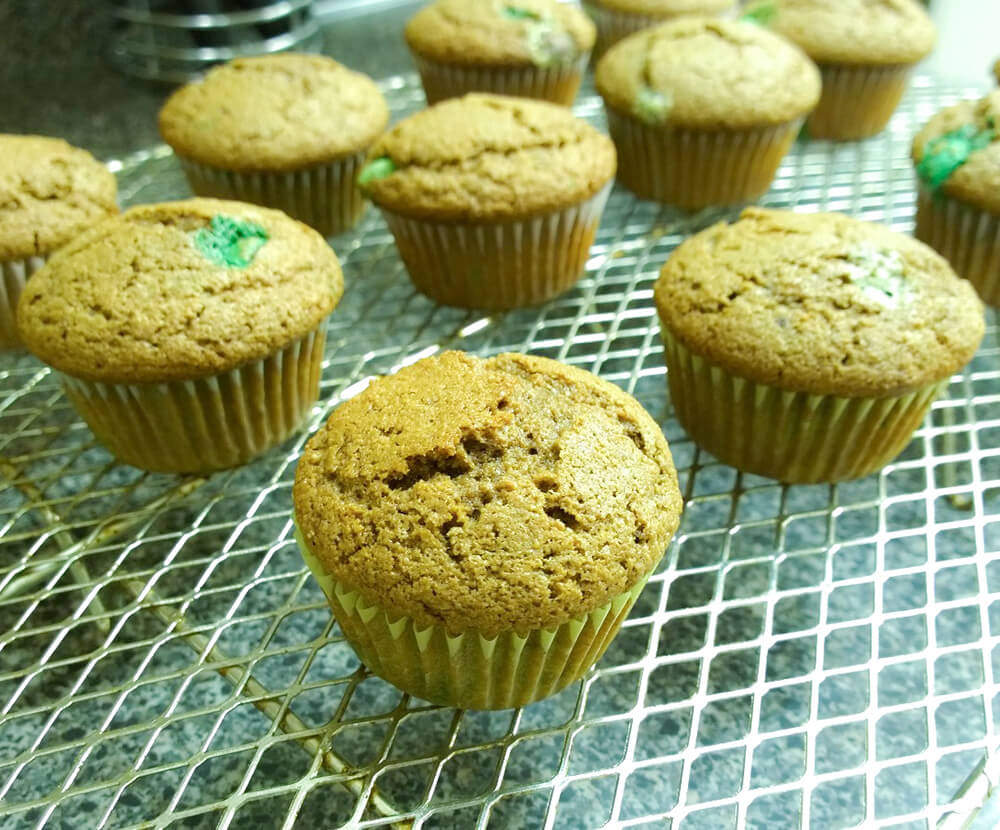 I don't like cake-y, super sugary muffins because I eat them for breakfast and I don't need all that sugar in the morning. These muffins are actually perfect. Not super sweet but full of flavor. The mint cools it down and chocolate and coffee are my favorites. These are super crumbly and have a nice crunchy layer on top and moist center. You can also make these as coffee-y as you want by just adding extra coffee powder. Really – delicious.
Ingredients
2 cups all purpose flour
1 cup
2 tsp baking powder
1/2 tsp salt
1/2 cup butter
2 tbsp cocoa powder
1-2 tbsp instant coffee (I used Starbucks Via)
2 large eggs
2/3 cup milk (any kind)
1 tsp vanilla extract
3/4 cup mint m&ms - chopped
Instructions
Preheat oven to 375F. Line a 12 cup muffin tin with paper liners.
In a large bowl, whisk together flour, sugar, baking powder, and salt.
Place butter in a small, microwave-safe bowl and melt. Stir cocoa power and espresso powder into melted butter while warm. Allow to cool for 1-2 minutes.
In another small bowl, whisk together eggs, milk and vanilla.
Add butter mixture and egg mixture to the dry ingredients and stir until well-combined. Batter will be thick. Stir in m&ms.
Divide batter evenly between prepared muffin cups. Cups will be heaping with batter.
Bake for 19-22 minutes, until a toothpick inserted into the center of a muffin comes out clean.
Cool muffins completely on a wire rack.
Notes
http://www.cupcakesfordinner.com/2014/03/04/mint-mocha-muffins/